4 in 1 rechargeable wine opener
1 year warranty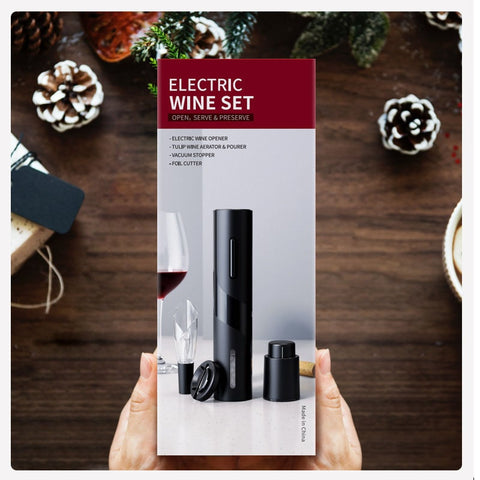 1. 4 in 1 set, Wine Lover's Choice: electric bottle opener, foil cutter, vacuum stopper and aerator pourer. We offer a one-stop solution for opening, pouring and preserving wine that is easy to use. Remove the cork elegantly in 7 seconds, uncork your bottle of wine works perfectly, easy to use.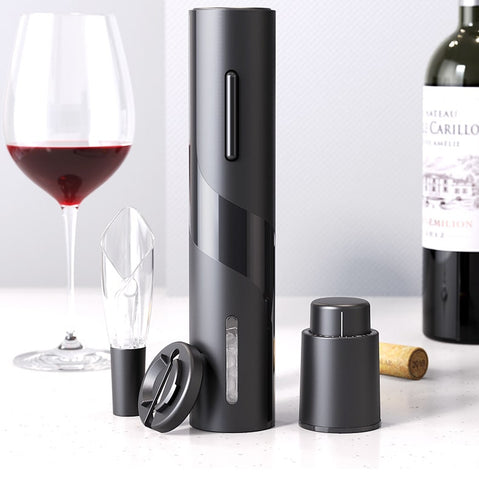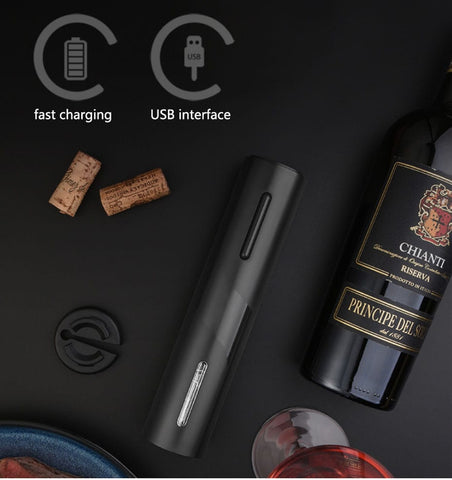 2. Low-Profile Design & Premium Material: The food grade auger is made of carbon steel. The black, matte surface has made this electric wine opener an elegant and sophisticated tool for your dinner and ensures long-term safe use, not be deformed.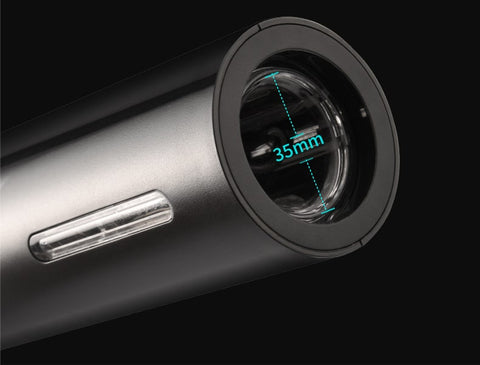 3. One Charge, Long-lasting: Press the lower part of the button, the built-in red LED light comes on and the spiral works to pull the cork out easily. Then press the upper part, which is still glowing red, and pull out the cork. With the built-in rechargeable battery, the USB charging time is approx 8 hours.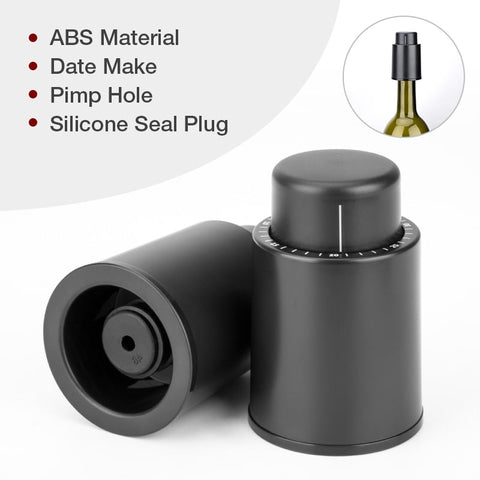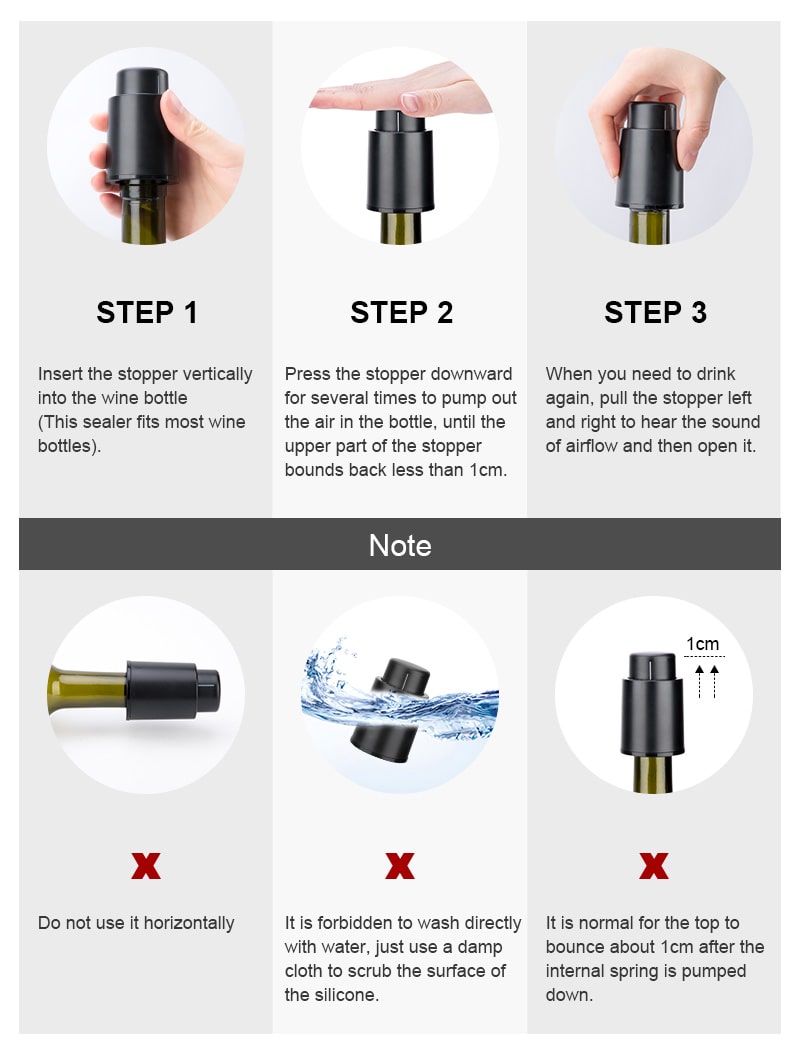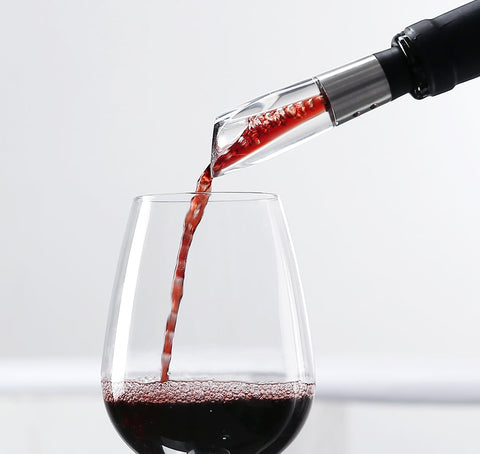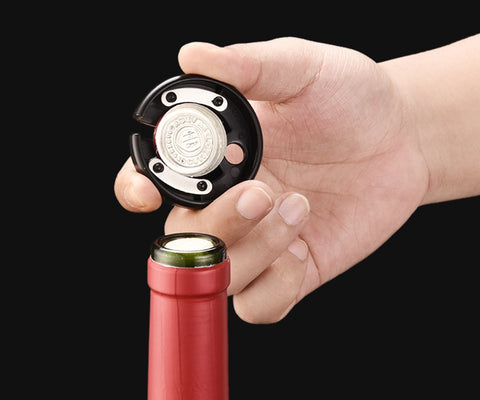 NOTE: Please charge your wine opener every three months when not in regular use, so as to extend the lifespan of the battery.