No Wait and Better Taste - With built-in Magnetic force, oxidize device and red-light generator, This wine aerator is able to reduce the astringency of the wine in a second. You do not have to oxidize and mature your wine in traditional ways and just enjoy its purity, aroma when it is dispensed into your Goblet. Oxygenated wine aerating made the red wine volatilized more flavor molecules; magnetic design made the tannin more alcoholic, better taste.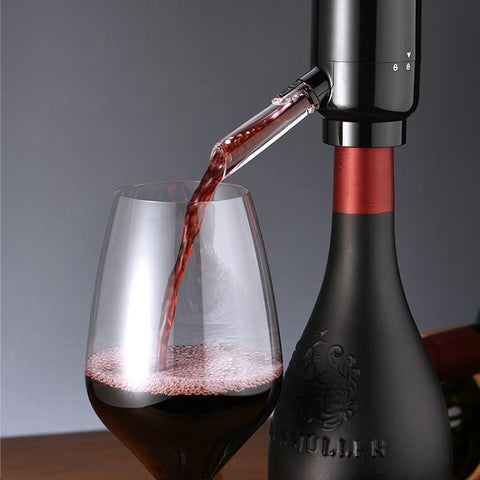 One-Touch Operation - It is easier to operate with one button to start and stop; plus, it is equipped with a buggy bag for easy travel, portable red wine accessories. Best Gift for Wine Enthusiasts.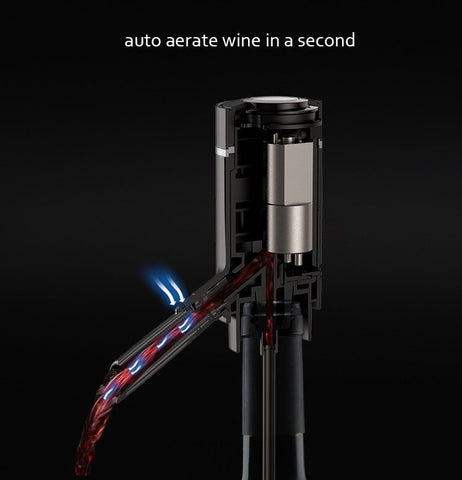 Auto & Instant Aerating - The smart electric aerator will automatically aerate and pour into your glasses with one button operation, saving time and easy to use.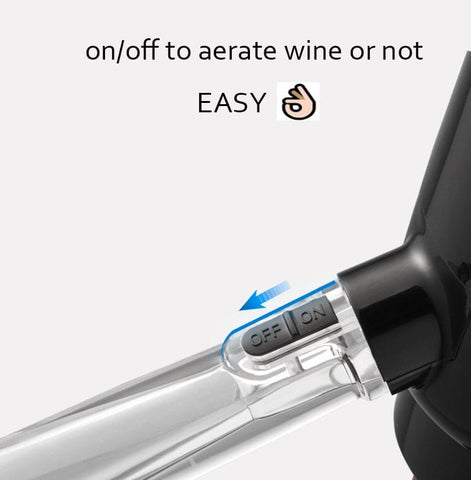 Portable and Easy to Clean - Put the aerator tube into bottle, and glass under the dispenser spout. Just fill up a bottle with water rinses tubes and the dispenser spout on its own.
How to use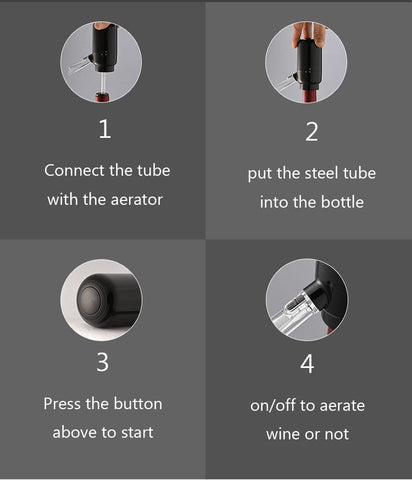 USB Rechargeable Battery - Built-in Li-ion battery, once full charged it can aerates 100 bottles of 750ml red wine. It's more user-friendly and environmental than other brands' electric wine aerators that powered by carbon-zinc batteries. As well this electric wine aerators are CE, FCC, ROHS certificated, FDA approved, and we provide 1 year warranty.
Best Gift for Wine Lover!!!🍷🍷