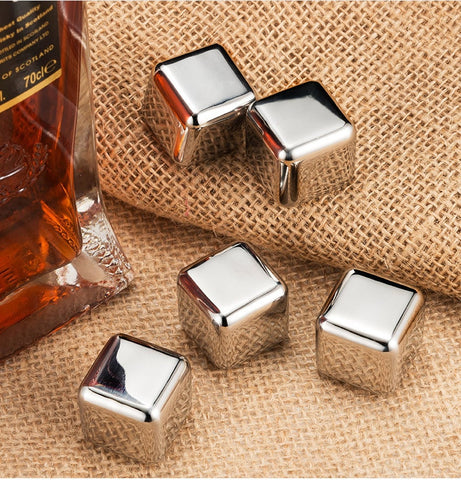 Features:
1. High-quality food-grade 304 Stainless Steel : these reusable ice cubes will retain the cold and the flavor of your drinks, while never dilute, rust or corrode them.
2. Cool down drinks fast : Just slightly damp the cubes before placing them in the freezer. Freeze 1-2 hours and you're ready to go. 3 to 4 hours of frozen cubes are better to be used for maximum enjoyment.
3. Chill without dilution : The ice cube chills down your drinks without diluting it. It's different from frozen ice that takes you a long time to make and would water your drink down. This stainless steel will be your best wind partner.
4. Easy cleaningand storage : 4/6/8 Stainless Steel Reusable Liquid-Filled Ice Cubes Chilling Stones with Tongs(6, 8-Pack) included. Plastic storage tray to keep your whiskey stones clean and to organize them during freezing, just simply water wash after use, very convenient.

5. Exquisite Workmanship : In order to provide you the best, the surface of the ice cube is specially deal with bright finishing, which gives you a piece of smooth touch experience. Each side of this mini ice cube looks perfect and elegant. Besides, this whisky wine cube is designed as unique dice shape with safe, smooth and evenly rounded corners that won't scratch your glasses or hurt you while drinking.
6. SGS FDA certification : These whiskey stones use food-grade non corrosive stainless steel which has strictly passes the SGS Certification. They're durable, reusable, dishwasher safe. Also they secure a secret non-toxic liquid(ethanol + water) inside which will extend the chilling time.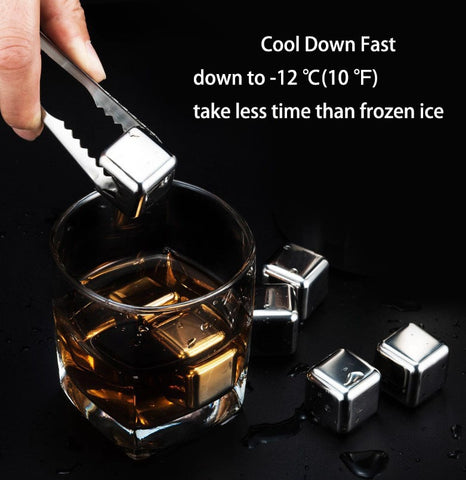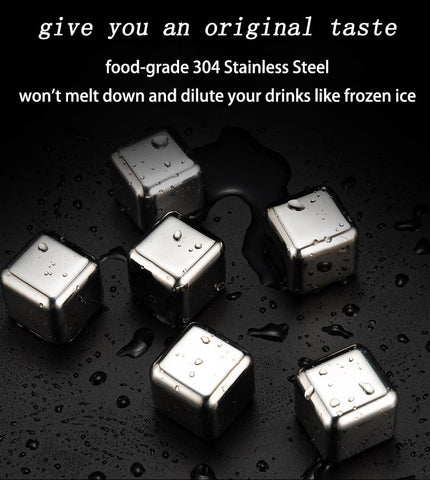 Description:
The ice cube is perfect for any kinds of wine and beverage. With this
ice cube, you can enjoy original taste of whiskey, cognac, rum, vodka,
gin, cocktails, soft drinks and wine with your families or friends on
Birthday Party, Anniversary, Valentines Day, Christmas Day etc.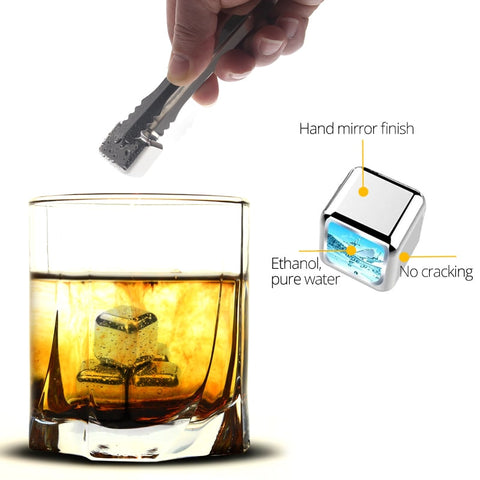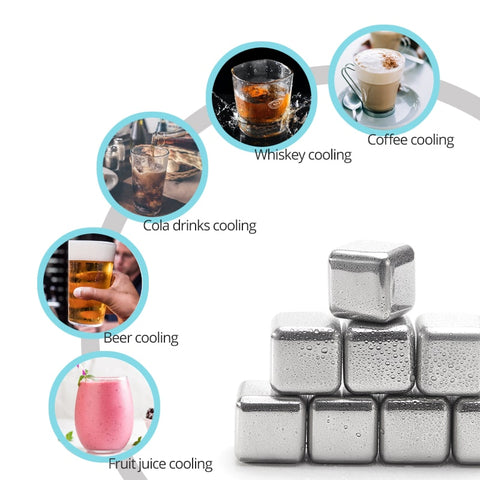 Specifications:
Color: Silver
Material: 304 Food Grade Stainless Steel
Type: 4pcs, 6pcs(with clip), 8pcs(with clip) set 
Size: 26*26*26mm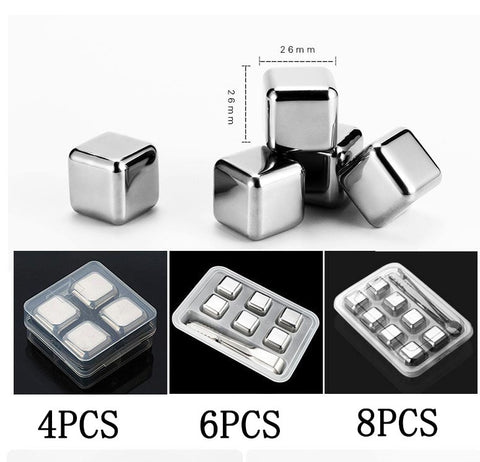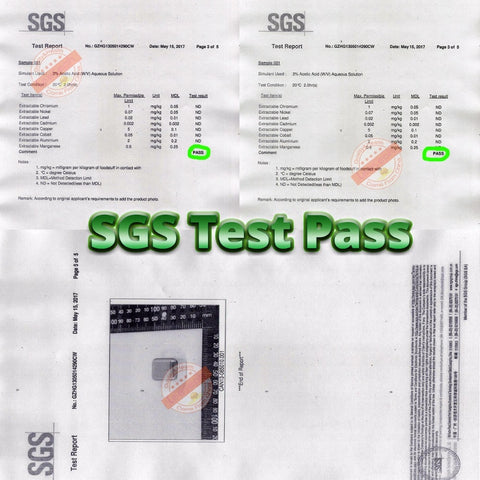 Package Included:
4pcs, 6pcs(with clip), 8pcs Ice(with clip) Cube Cool Stones