Keep the original fresh taste!
 - Efficient Preservation : The vacuum level is always maintained at a high standard of 0.038Mpa, and the long-term preservation is fresh. After 7 days, the red wine is opened and the taste is as good as the original. 
- Sleek Shape Design : Unique circular design removes the traditional wine stopper pump head, which is greatly reduced in size, light and easy to place.
- Date Scale & Smart Memory Integration : The humanized innovation uses the date scale reminder function, and you only need to gently twist the wine stopper to select the corresponding storage as scheduled. 
- Placed Horizontally And Vertically : Optimized for the internal structure of the upgrade, after use, together with the wine bottle can not only be placed vertically, but also placed horizontally, saving storage space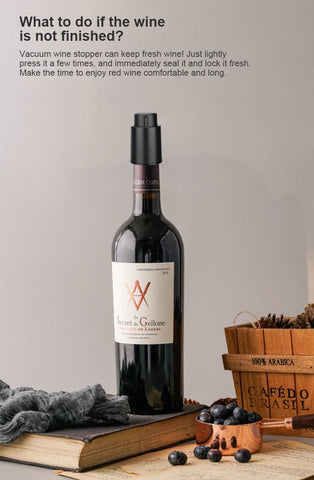 Wine Stoppers, it is widely used for the preservation of red wine and white wines, as well as the preservation of bottles of the same radius.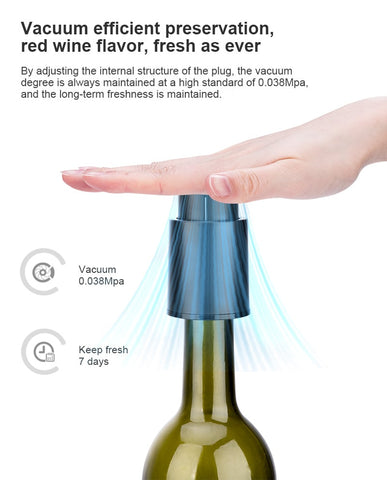 How to use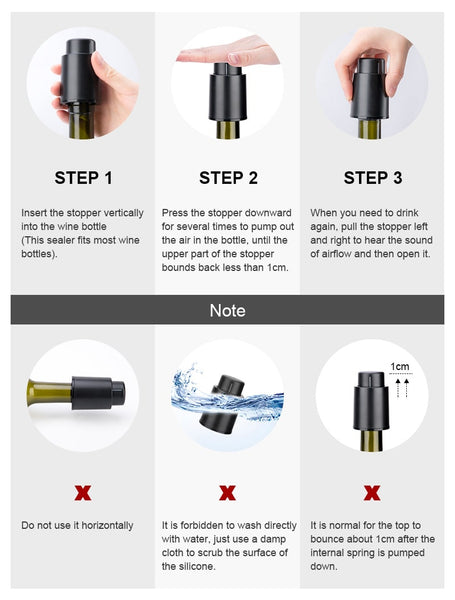 Stainless steel stopper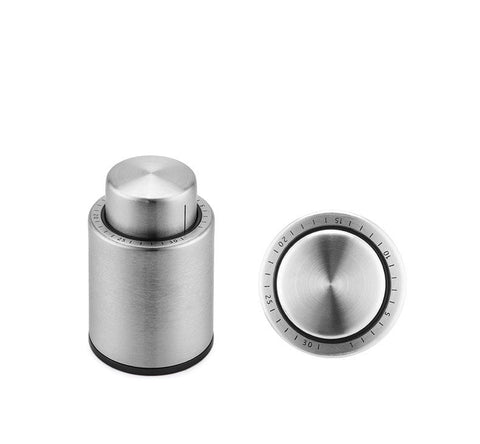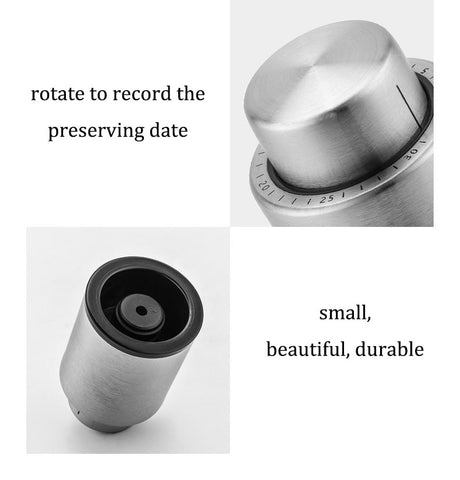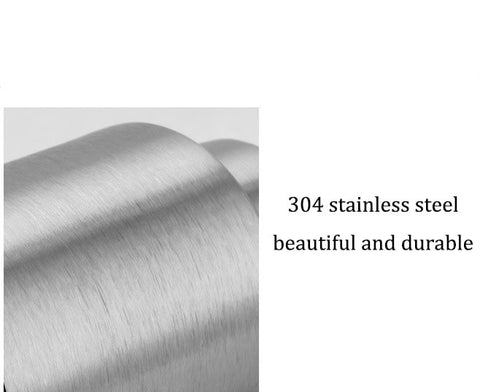 Automatic Repeated Detection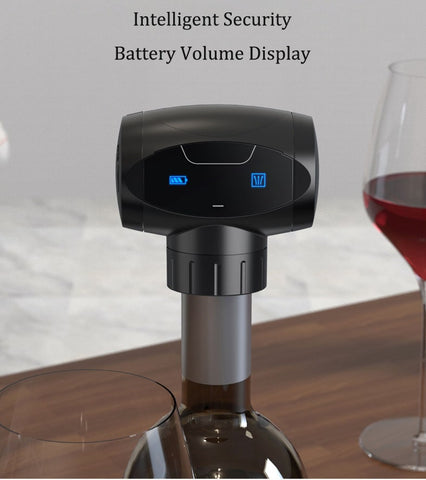 The electric wine stopper will automatically detect the air pressure in the red wine bottle. When the pressure in the bottle exceeds -0.01 Mpa, it will automatically perform repeated vacuuming to ensure that the vacuum state is reached at any time and truly achieve the effect of efficient freshness.